El Dorado Hills Christmas Lights Installation
El Dorado Hills Fence Line Christmas Lights
Get your Christmas lights from El Dorado Hills Christmas Light Installation.
We are El Dorado Hills Christmas Light Installation, where our team redefines the boundaries of holiday magic with our fence line Christmas lights service in El Dorado Hills. Picture your home or business adorned with professionally designed and installed lighting along the fence, creating a dazzling spectacle that sparks conversation among neighbors long after the festive season has ended. Our curated styles span the spectrum, from the classically conservative to outright Griswold extravagance, ensuring that your fence line becomes a canvas for your unique holiday expression.
At El Dorado Hills Christmas Light Installation, we not only embrace diversity in our designs but also encourage your creativity. Design your own holiday scheme, and leave the rest to us. Whether you envision a subtle and elegant glow or a show-stopping display that rivals the most spirited creations, our dedicated team is ready to bring your vision to life. Transform your fence line into a radiant border of festive delight, leaving an indelible mark on the neighborhood. With El Dorado Hills Christmas Light Installation, your property's perimeter becomes a testament to holiday joy, creating memories that linger long after the last strand of lights has been taken down.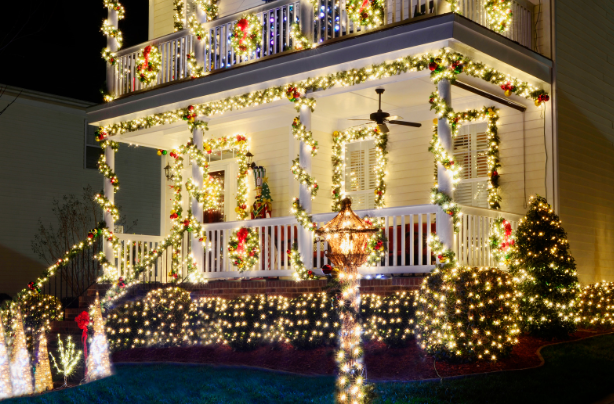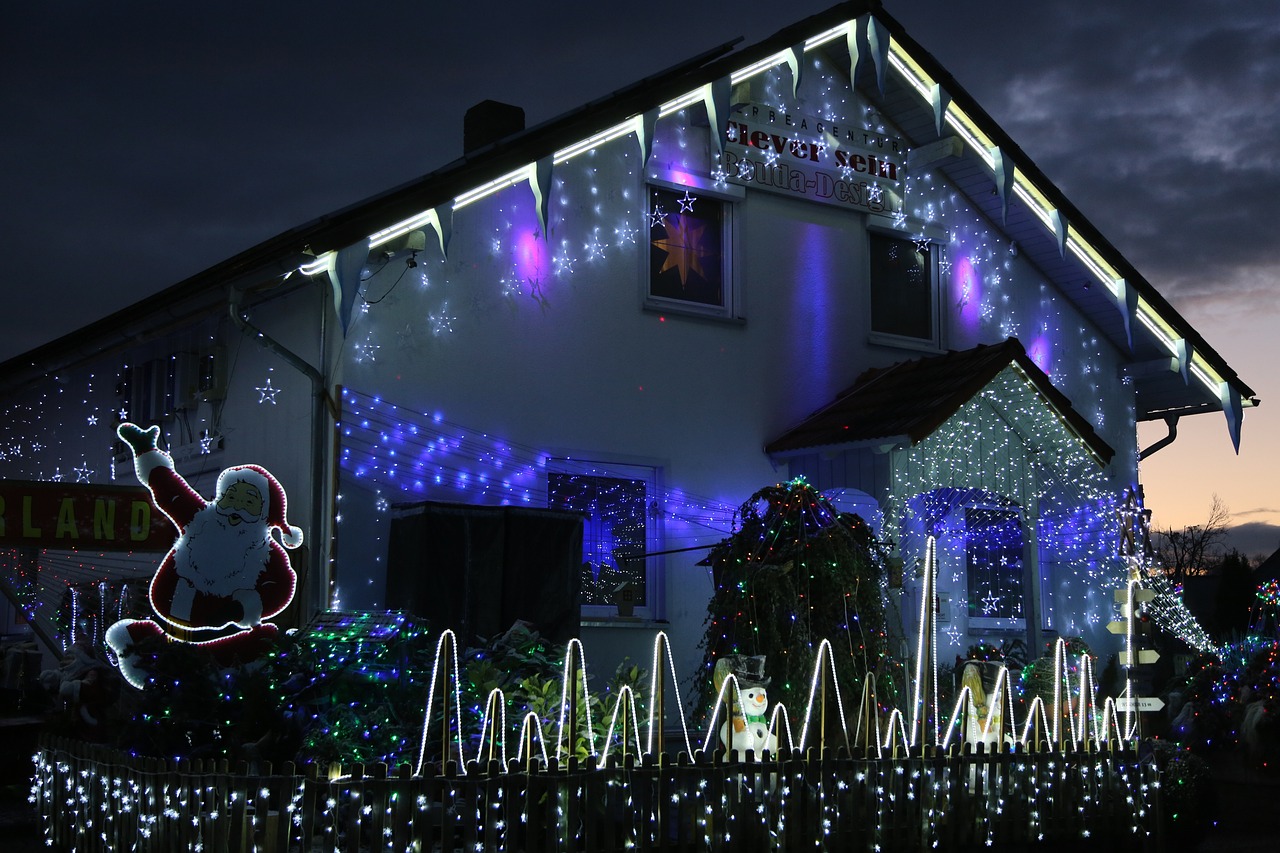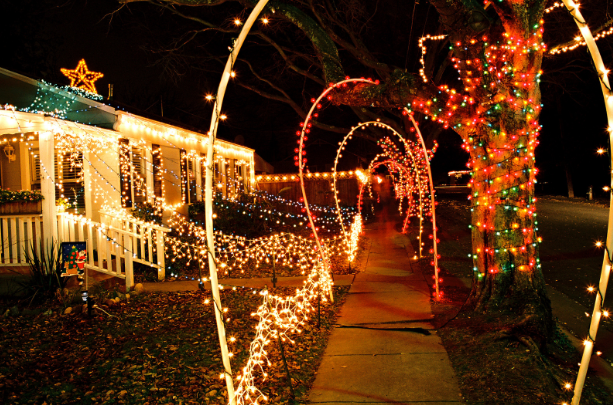 Selecting the right lights for outdoor fences is crucial to achieving a stunning holiday display, and at El Dorado Hills Christmas Light Installation, we have a range of options to suit every preference. String lights are a timeless choice, offering a classic and versatile solution. Their flexibility allows for easy wrapping around the fence, creating a warm and inviting ambiance.
For a more contemporary touch, consider LED lights. Energy-efficient and available in various colors, LED lights can illuminate your fence with a vibrant and eye-catching glow. Net lights are another fantastic option, providing a convenient way to cover large sections of the fence evenly.
If you desire a whimsical and cascading effect, icicle lights can be draped along the fence, adding a touch of winter enchantment. To cater to different styles, we also offer specialty lights such as rope lights, which provide a sleek and linear look.
At El Dorado Hills Christmas Light Installation, we guide you in choosing the best lights for your outdoor fences, considering factors like color, size, and overall aesthetic. Whether you prefer a classic, elegant display or a bold and vibrant statement, our diverse range of lights ensures that your fence becomes a radiant focal point during the holiday season.
Holiday Charm For Any Kind of Fence
Our expertise extends beyond boundaries, allowing us to embellish any type of fence, be it wood, vinyl, metal, lattice, or anything in between. We understand that each material requires a unique approach, and our skilled team ensures a seamless and captivating display on every surface. Whether it's the rustic charm of a wooden fence or the modern sleekness of a metal one, we transform each element into a canvas for holiday magic.
Moreover, our commitment to customization goes beyond steady lights. If you desire a dynamic and playful display, we offer options to make your fence lights blink, twinkle, flash, and sparkle in rhythm or at your preferred pace. Elevate your outdoor space with a festive dance of lights, turning your fence into a radiant showcase that adds a touch of holiday enchantment to your surroundings. At El Dorado Hills Christmas Light Installation, we take pride in decorating fences of all types, ensuring that each one becomes a unique expression of the season's joy.
El Dorado Hills Christmas Light Installation is your dedicated partner in transforming any type of fence into a radiant canvas of holiday cheer. From wood to vinyl, metal to lattice, our skilled team ensures that each surface receives a bespoke and enchanting decoration. With the option to make your lights blink, twinkle, flash, or sparkle, we bring a dynamic and playful dimension to your outdoor space. Let us turn your fence into a glowing testament to the festive season, creating lasting memories and sparking joy for all who behold it. We also offer other services, including bush Christmas lights and garlands. Trust El Dorado Hills Christmas Light Installation for a holiday display that transcends boundaries and illuminates every type of fence with spirited splendor.
Call El Dorado Hills Christmas Light Installation at (916) 776-5162.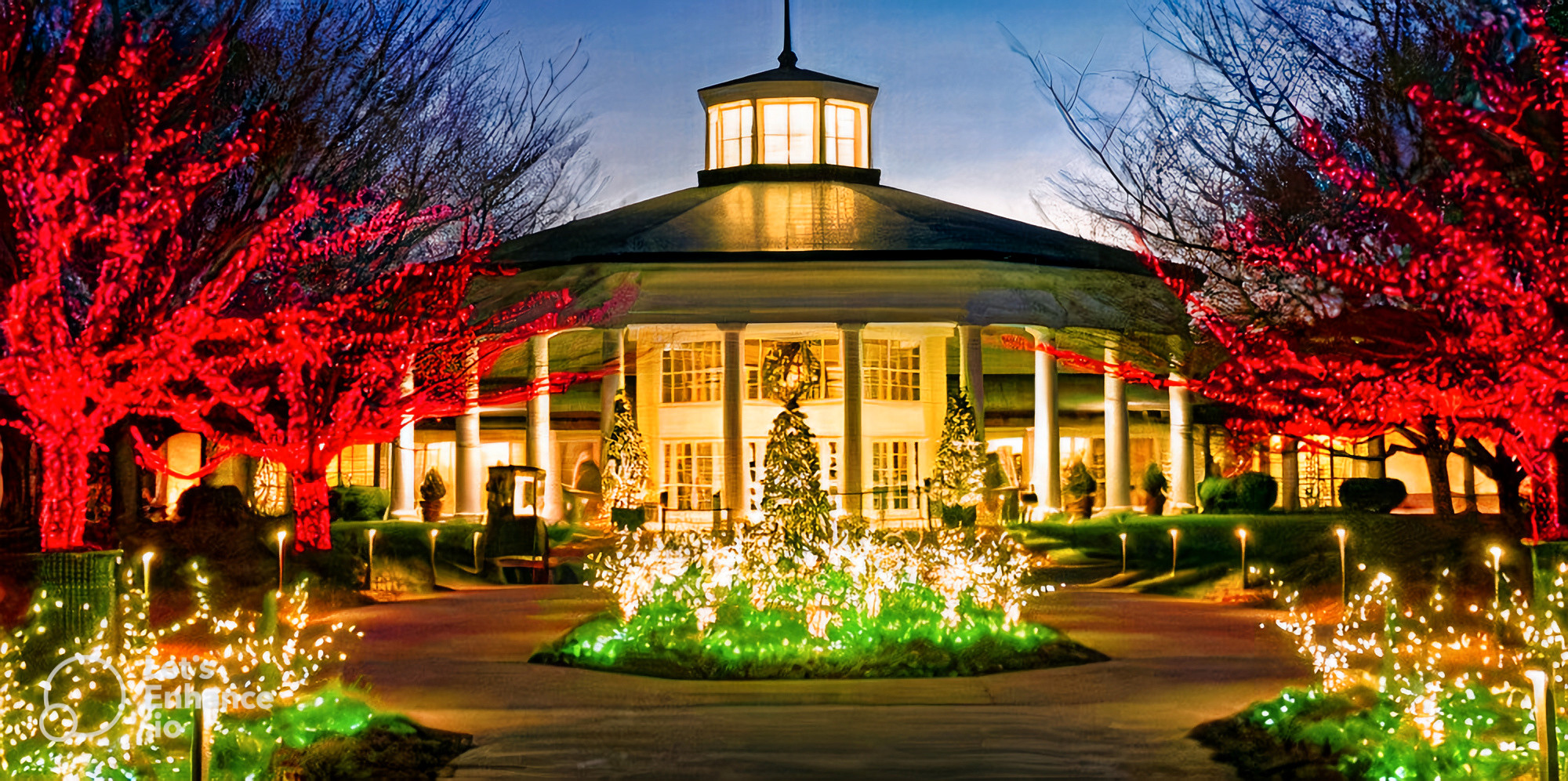 El Dorado Hills Christmas Light Installation provides 5-star service, with no waitlist, 24/7 availability, and the option to schedule ahead.
Our expertise lies in the seamless installation of lights, and we take pride in excelling at it. Leave the hassle and hard work to our capable hands, and we'll guarantee your Christmas lights are beautifully and safely set up, providing you with a stress-free and enchanting holiday season. With our skilled team taking charge of the lights, you can fully embrace the magic of the holidays without any worries or inconveniences.
Here are a few more reasons to hire us:
We've got training and experience to rival Santa's elves

You won't have to spend a whole day hanging lights yourself

Our prices aren't crazy (you're spending enough money on gifts and food and invitations)

We create incredible displays that'll make the neighbors wonder why they even try
We take great pleasure in assisting homeowners in need, and our team is always ready to lend a helping hand. If you require further information about our process, designs, or takedown service, don't hesitate to reach out to us. Feel free to give us a call, as we are here to provide you with the finest and most comprehensive assistance possible.