El Dorado Hills Christmas Lights Installation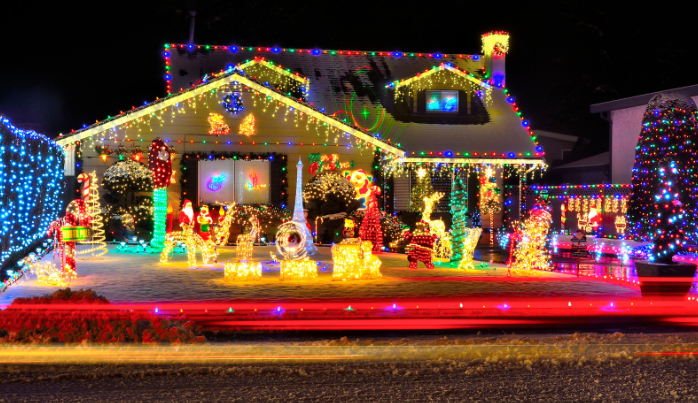 Get your Christmas lights from El Dorado Hills Christmas Light Installation.
Located in the center of El Dorado Hills, California, our dedicated team of professional holiday lighting experts brings the magic of the season to life. With a wealth of experience in decorating spaces, from cozy homes to large commercial venues, we are experts in transforming environments into stunning winter wonderlands. Expect a festive spectacle like no other, thanks to El Dorado Hills Christmas Light Installation.
Our excellence is evident in the careful placement of each sparkling light. We don't just light up spaces; we create moments that capture the season's charm. Every installation is a showcase of our artistic skill, a perfect harmony of bulbs and wires resulting in a display that delights and impresses.
At El Dorado Hills Christmas Light Installation, we appreciate that each setting has its unique beauty. We offer personalized design solutions, working closely with our clients to realize their visions. Whether you prefer a classic, traditional look or a modern, dynamic style, we have the expertise and creativity to make it happen. Call us at (916) 776-5162!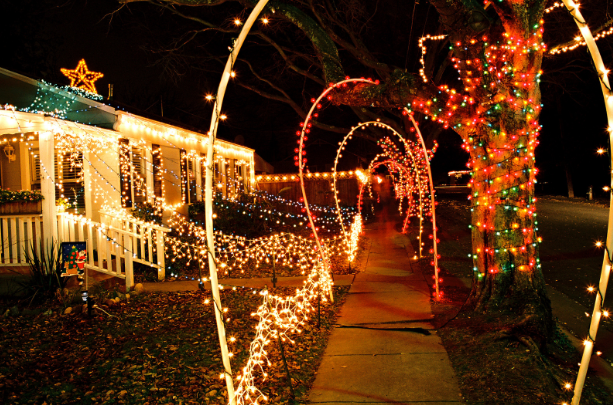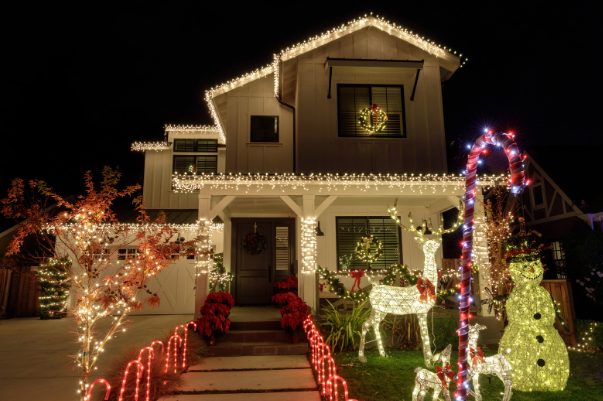 El Dorado Hills Christmas Light Installation began its magical journey in the winter wonderland of El Dorado Hills, where a group of passionate holiday enthusiasts gathered to spread seasonal cheer. Inspired by the twinkling lights that adorned the charming town, they embarked on a mission to bring that same enchantment to homes and businesses.
In the early days, the team handcrafted every decoration carefully, infusing each piece with a holiday spirit. Their reputation for creating captivating displays quickly spread, and soon they were adorning homes across the region. As demand grew, so did their creativity, and they introduced innovative lighting techniques and whimsical designs that set them apart.
Word of their artistry reached the North Pole, catching the attention of a certain jolly old elf himself, Santa Claus. Impressed by their dedication to spreading joy, he bestowed upon them the title of "Official Holiday Illuminators."
Over the years, El Dorado Hills Christmas Light Installation has continued to evolve, incorporating cutting-edge technology and eco-friendly practices. Their team of skilled artisans and designers work tirelessly to turn every space into a holiday masterpiece, capturing the imagination of all who behold it.
El Dorado Hills Christmas Light Installation is dedicated to illuminating the holiday season with enchanting displays that capture the magic and warmth of this special time. Our mission is to transform homes and businesses into radiant showcases, creating lasting memories for all who encounter our installations. With a team of skilled artisans and a commitment to creativity, we bring unique visions to life, ensuring every space is adorned with the spirit of the season. We take pride in our attention to detail, eco-friendly practices, and innovative designs, aiming to exceed the expectations of our valued clients. At El Dorado Hills Christmas Light Installation, we believe that the joy of the holidays should be celebrated in style, and we're honored to be a part of creating cherished moments for families and communities.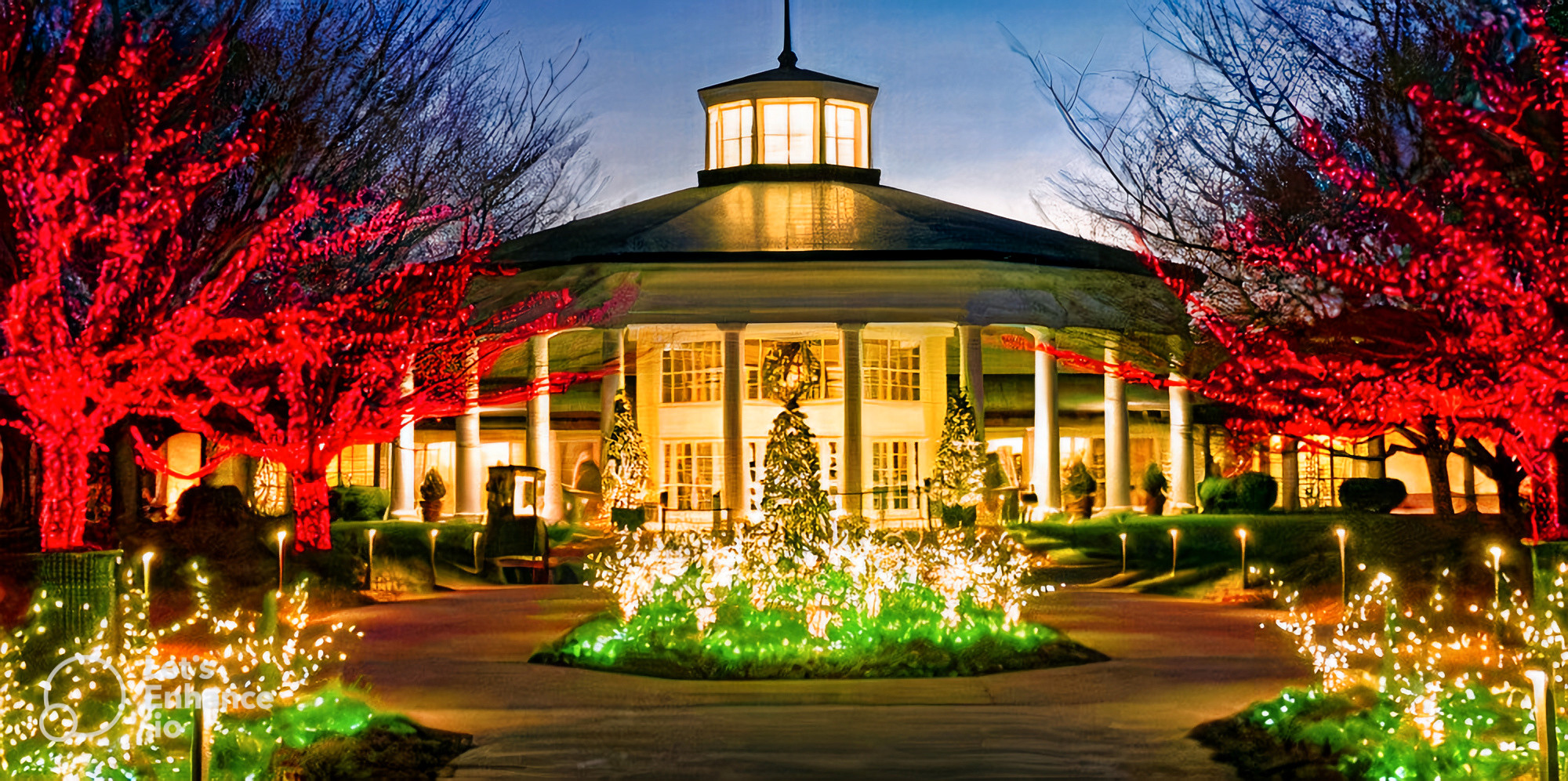 El Dorado Hills Christmas Light Installation envisions a world aglow with the magic of the holiday season. Our vision is to be the premier destination for creating captivating and innovative holiday displays that inspire awe and delight in every heart. We strive to set new standards of excellence in holiday lighting, continuously pushing the boundaries of creativity and technology. With a focus on sustainability, we aim to lead the industry in eco-conscious practices, leaving a positive impact on the environment. We see a future where our installations become cherished traditions, spreading joy and creating cherished memories for generations to come. Through unwavering dedication to our craft, we aspire to be the beacon of holiday spirit, illuminating homes and businesses with a touch of magic that transcends the ordinary. At El Dorado Hills Christmas Light Installation, our vision is to make every holiday season an extraordinary celebration of light, love, and togetherness.
It's All Here—and All Convenient
Professional Installation:
At El Dorado Hills Christmas Light Installation, we take great pride in our team of experienced experts, each with years of dedicated practice. Our professionals undergo thorough training, guaranteeing that every light is placed with the utmost precision and care. The outcome is a flawless display that emanates brilliance throughout the holiday season. With our expertise, you can have confidence that your space will be transformed into a captivating winter wonderland.
Customized Designs:
Understanding that each space possesses its unique charm, we offer tailored design solutions to bring your distinct vision to life. Whether you prefer a timeless, classic presentation or a contemporary, lively arrangement, our team collaborates closely with you to craft a personalized design that aligns perfectly with your style and preferences.
Budget-Friendly Pricing:
We firmly believe that spreading holiday cheer should be accessible to all. That's why we provide competitive and transparent pricing for our services. You can trust that you're receiving exceptional value for the quality of workmanship and expertise that El Dorado Hills Christmas Light Installation brings to every project. Celebrate the season with a stunning display that aligns perfectly with your budget.
Ongoing Maintenance:
We understand the importance of maintaining the impeccable condition of your holiday display throughout the season. Our dedicated team offers continuous upkeep, ensuring that every light continues to shine brightly. From prompt bulb replacements to precise adjustments, we're committed to preserving the flawless state of your installation.
Reach us today at (916) 776-5162!
El Dorado Hills Christmas Light Installation provides 5-star service, with no waitlist, 24/7 availability, and the option to schedule ahead.
Our expertise lies in the seamless installation of lights, and we take pride in excelling at it. Leave the hassle and hard work to our capable hands, and we'll guarantee your Christmas lights are beautifully and safely set up, providing you with a stress-free and enchanting holiday season. With our skilled team taking charge of the lights, you can fully embrace the magic of the holidays without any worries or inconveniences.
Here are a few more reasons to hire us:
We've got training and experience to rival Santa's elves

You won't have to spend a whole day hanging lights yourself

Our prices aren't crazy (you're spending enough money on gifts and food and invitations)

We create incredible displays that'll make the neighbors wonder why they even try
We take great pleasure in assisting homeowners in need, and our team is always ready to lend a helping hand. If you require further information about our process, designs, or takedown service, don't hesitate to reach out to us. Feel free to give us a call, as we are here to provide you with the finest and most comprehensive assistance possible.



Here Today—and For Many Years To Come
In the years to come, El Dorado Hills Christmas Light Installation foresees a future characterized by ongoing growth and pioneering creativity. Our resolute dedication to pushing the limits of holiday lighting design remains steadfast, promising an array of even more breathtaking displays that seamlessly integrate state-of-the-art technology and eco-friendly practices.
Furthermore, our sincere commitment extends to giving back to the community that has been a cornerstone of our journey. We are wholeheartedly focused on participating in charitable endeavors and orchestrating lively community events, all with the overarching goal of spreading joy and warmth far beyond the brilliance of our lights.
Call El Dorado Hills Christmas Light Installation at (916) 776-5162.